Harri Wessman at 70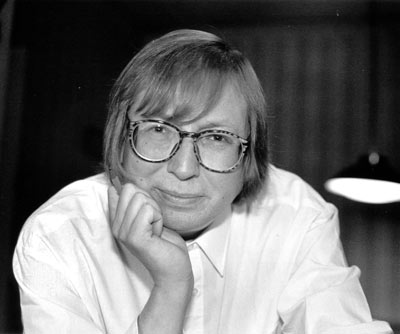 Harri Wessman will be 70 on the 29th of March 2019. As a composer he is interested in all expressive aspects of music, also the most contemporary ones, but simultaneously he wants to honour the traditional musical parameters, not to forget melodic expression. Sometimes he has humorously described his harmonic language as a personal way of writing a very specific kind of contrapuntal jazz harmony. Wessman believes in the power of contemporary art music to convey emotions — in a classical and even in a romantic way, but above all in the sense how it this idea was rooted in the music of the Baroque. He has eagerly studied the Baroque theories of affections and rhetoric in Baroque music and applied his knowledge in his pedagogical activity at the Sibelius Academy and in his own output. Rhythmically Wessman's music is often flexible with a dance-like character.
Chamber music and concertos form the majority in Wessman's total output. All together Wessman has written more than twenty concertos and concertinos for solo instruments and orchestra. Most of the concertinos have been published by Modus Musiikki as well as a lot of his output for young musicians and music students on different levels in music schools and institutes.
Modus Musiikki Oy has published the next works by composer Harri Wessman:
For Piano
Two Intermezzos for piano
Piano Pieces from over the years
Preludi ja Pavane for piano 4 ms
For Kantele
Kalevala-suite for Kantele
Wind Instruments
Three pieces for oboe and Piano
15 Intonations for Horn
Topics for Horn and Piano
Chamber Music
Prelude and Sicilienne for Piano Trio
Trio No. 3 for Violin, Violincello and Piano
Concertinos for different instruments and String Orchestra.
Available Piano score, Score for Solo parts & String Orchestra and parts for Strings.
Concertino for violin & strings
Concertino for violincello & strings
Concertino for Clarinet & strings New!
Concertino for Concertino for horn &strings
Concertino for Trombone & strings
Concertino for Tuba & strings New!
Concertino for Doublebass & strings New!